Commuting success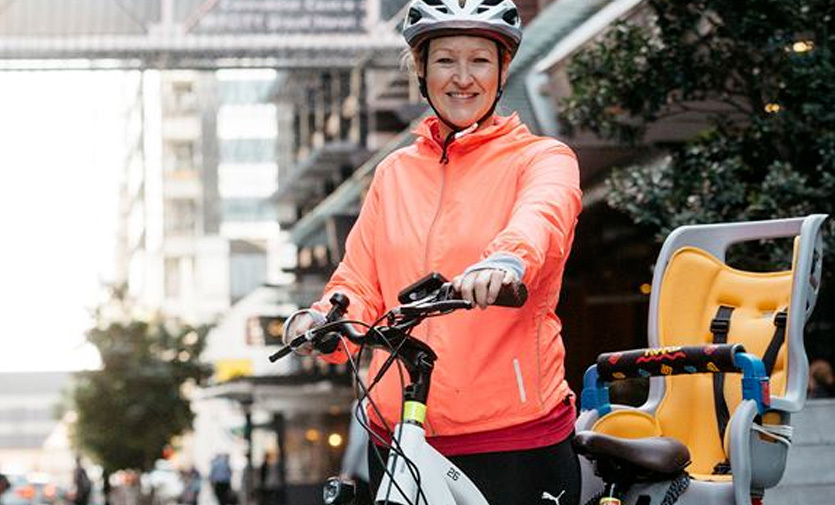 "I got an e-bike and cut my commute by 42 minutes."
From home to work, the bus took up to an hour door-to-door.
It's no wonder Helena Barkman saw the purchase of an e-bike as a no-brainer once a three day trial revealed her commute time would be reduced from an hour to just 18 minutes!
For over three years Helena bussed or cycled to work. When returning from maternity leave in May and having moved to Epsom making for a longer commute, she was looking for a faster way to get to work in the central city.
Helena works at Auckland Council and had the opportunity to try one of the fleet of e-bikes available for staff to get to and from meetings. Initially a little unsure whether e-biking was for her, it didn't take long until she bought an e-bike of her own to get to work.
Commuting for Helena is much less hassle now; it's fun and it raises her heart rate enough to tick off her weekly aerobic exercise quota! Unless it's pouring with rain, you'll find Helena hooked to her e-bike.