Eco-Neighbourhoods
When neighbours come together, something starts to happen. Empowerment at its best.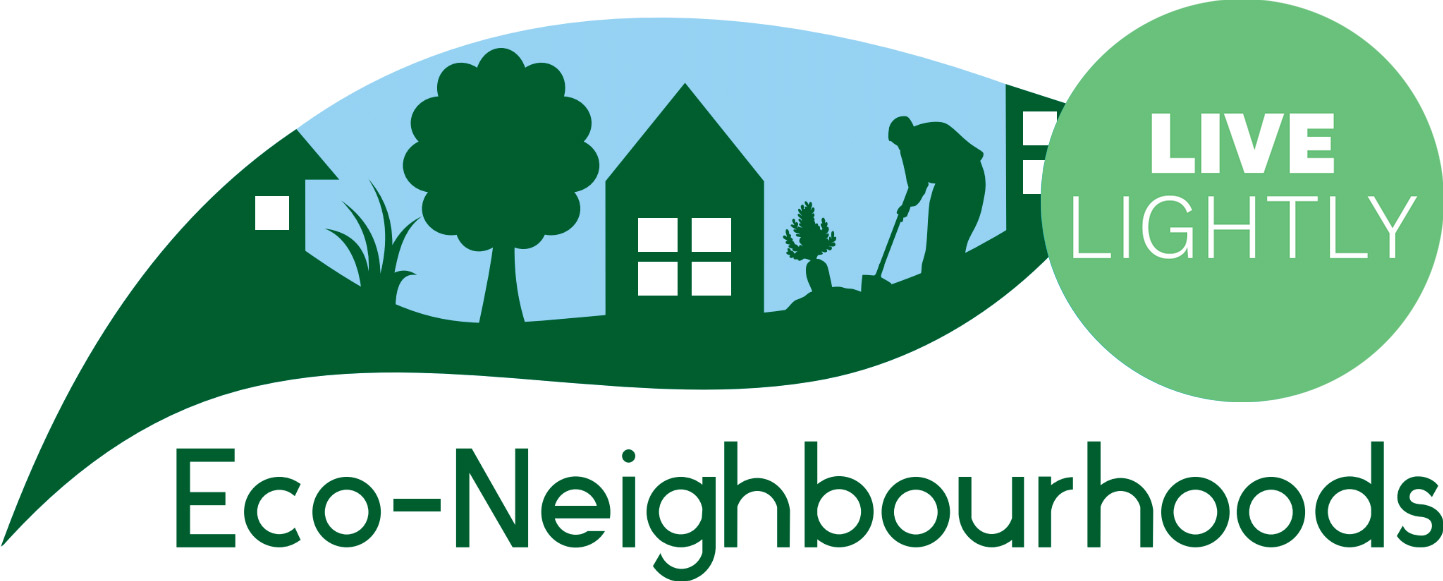 Eco-Neighbourhoods aim to connect like-minded neighbours across local suburbs, who can find fun ways to make a real difference in climate change together, including activities and workshops. Eco-Neighbourhoods are available in Albert-Eden, Puketāpapa and Hibiscus and Bays' local board areas. The programme is being launched in Ōtara-Papatoetoe in early 2023.
Why get involved?
It is an opportunity for people to learn different ways to live lightly – you could learn how to grow and buy local food, keep shared chickens, improve your home's energy efficiency, set up pest control in your hood, minimise waste, harvest rainwater or compost. Check out these action areas: eat, grow, move, energy, shop and talk.
Who supports Eco-Neigbourhoods
The programme is funded by specific local boards and managed by local community facilitators. These local community facilitators support residents to adopt sustainable lifestyles within their homes and communities. Groups also have access to some funds to help make a difference in your neighbourhood.
How to set up or join a group
To form a group, there needs to be at least six people from different households in your neighbourhood. You can also register as an individual. There may be an existing group you can join or you can be put in touch with other people near you to set up your own group. You can register at any time and a representative will be in touch.
The next step is the exciting bit - you decide what you want to do to help our environment and then go for it! A community facilitator can assist groups to set up and get going and provide support, advice, ideas, and resources along the way. You can also keep in touch with each other through the EcoNeighbourhoods newsletter and Facebook page.
Funds are reviewed yearly to ensure groups are supported on their sustainability journey. Groups need to do at least two activities a year and new groups can currently expect to receive $1,000 and existing groups $800 every year to fund their agreed activities. Funding is available for a set number of groups in each area.
Register your interest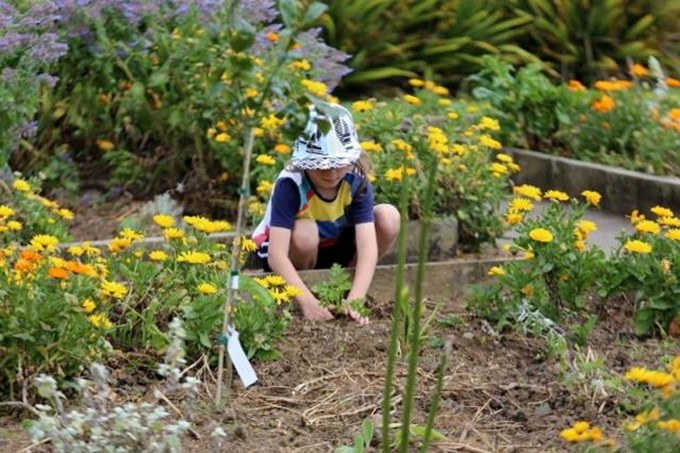 Albert Eden and Puketāpapa
To register or join an Albert Eden and Puketāpapa group please enquire below.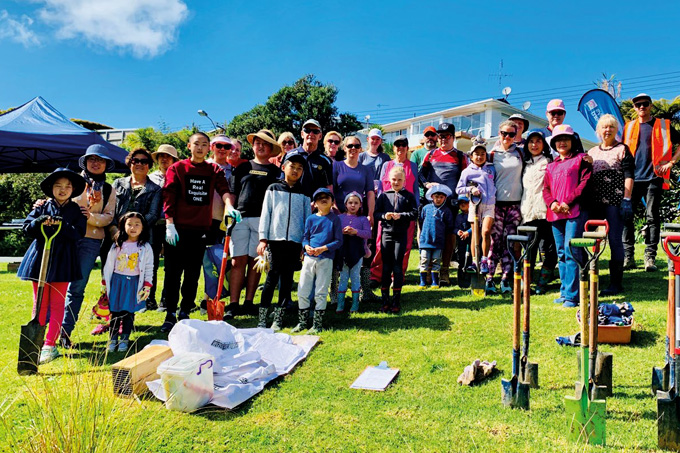 Hibiscus and Bays
To register or join a Hibiscus and Bays group please enquire below.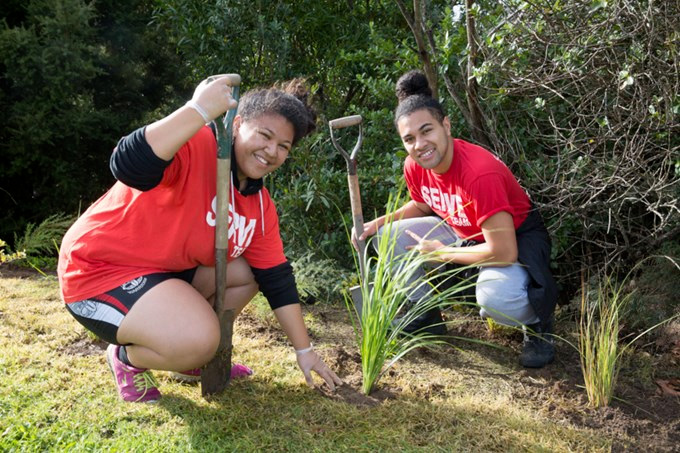 Ōtara Papatoetoe
To register or join an Ōtara Papatoetoe group please enquire below.
---
The benefits of Eco-Neighbourhoods
Reducing emissions
In Te Tāruke-ā-Tāwhiri: Auckland's Climate Plan, the council commits to cutting emissions in half by 2030, and many local boards have adopted similar plans. We cannot do this alone and need the help of the wider community. Joining or forming an Eco-Neighbourhood group and taking action in one or more key areas will help reduce emissions and protect our climate. This can be through changing your transport footprint, growing your own food, setting up community share shelves or simply having a conversation about you and your neighbour's carbon footprint- hopefully inspiring you to reduce it. In 2022, 100% of participants surveyed in the Albert -Eden local board area stated that they had changed their lifestyle because of participating in the programme.
Building connections
Many of the action areas that an Eco-Neighbourhood group gets involved in are ideal for building connections, like growing and sharing local food, becoming more energy efficient, shifting travel modes and . Joining a neighbourhood group will help you meet your neighbours, work towards shared goals and support each other. Building stronger and long-lasting community and neighbourhood connections is an important element in building local resilience to climate-related stresses. The majority of participants in Eco Neighbourhoods report increased contact with neighbours as a result of joining the program.
---
Contact a Eco-Neighbourhoods Coordinator:
Albert-Eden and Puketāpapa contact Heather Lyall 021 040 1817 or econeighbourhoods@gmail.com

Hibiscus and Bays contact Ben Sheeran baysworkinprogress@gmail.com
Ōtara Papatoetoe contact Caragh Doherty 274econeighbourhoods@gmail.com
Find out if you live in one of our Eco-Neighbourhood local board areas. If don't live in one of these areas but you are interested in having Eco-Neighbourhoods in your area, get in touch with your local board.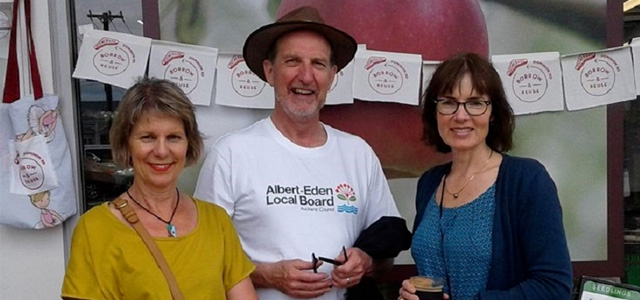 Boomerang Bags
Boomerang Bags Dominion Road is a grassroots movement where people get together and make recycled fabric shopping bags. They are given to the community to use as an alternative to single use plastic bags. They run regular sewing bees at Gribblehirst Hub in Sandringham and have just made their 800th bag! They have also launched the 'Take your own take away container' campaign on Dominion Road, a very busy restaurant area in Auckland. This group is making a real difference in raising awareness and providing practical solutions for waste and single use plastic in their community.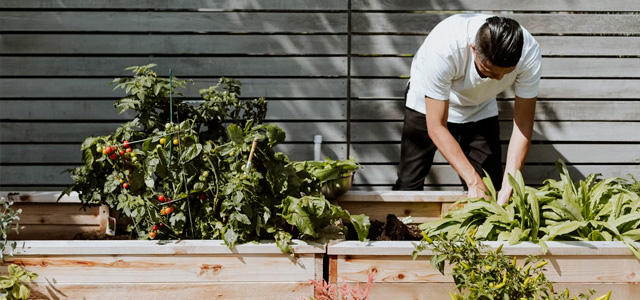 Torea EcoNeighbourhood
This group is learning about organic vegetable growing so they can share produce with one another. They recently developed a communal shared herb garden and a butterfly-bee garden in their central green space, and have a compost workshop planned with The Compost Collective. They have planted community fruit trees and communal pots of vegetables so they can all benefit from growing food together. The group meet at the central green and have shared lunches too. 'The best thing' says the group's co-ordinator Des 'is getting to know your neighbours'.