Talk to a Home Energy Advisor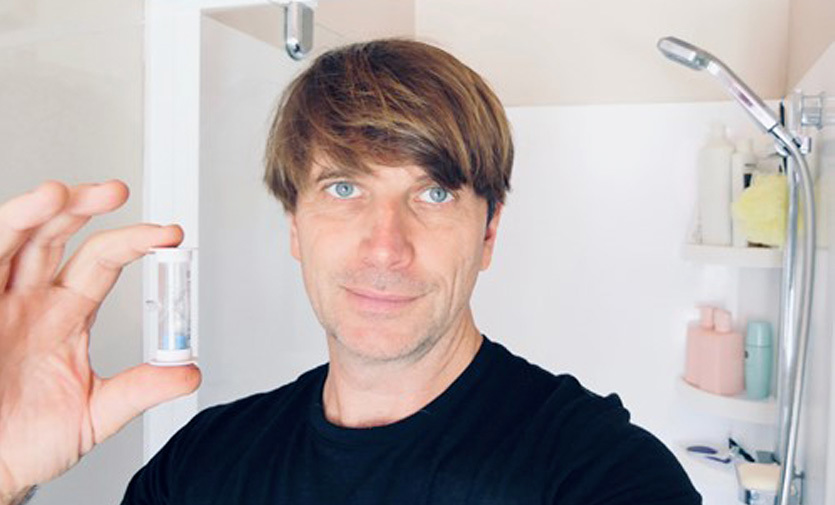 "I'd encourage people to book a visit from a Home Energy Advisor – it's free!"
For my wife and I we wanted to move towards a greener lifestyle to benefit our new-born son and become more environmentally friendly without breaking the bank. Although we have always been interested in living lightly for the environment, we wanted to explore what more we could do in our home to be more efficient.
To help us achieve our goals, we enlisted the help of a Council's Home Performance Advisor who offered practical advice on how we could lower our water and power bills plus create a warmer and drier house for our family. After our in-home consultation we made some instant changes, including installing a water efficient showerhead and using a shower-timer – this resulted in immediate savings, as we reduced our water bill by $20 in the first month. We even turned the shower-timer into a game with our son by challenging him to keep his showers under 4 minutes – we are having fun plus saving energy, water, money, and time.
At the time, we still had gas hooked up to our house, but we were only using it for our stovetop (having replaced the gas hot water cylinder a few years ago). The advisor pointed out that paying gas line charges (around $45 per month) for only stovetop use was more expensive than electricity – so we purchased a nice second-hand electric stove and saved even more money, as well as avoiding carbon emissions that come with using gas.
We thought we were quite green but found there was still so much more we could do. The advisor also reassured us that using an extractor fan didn't cost much to run and helped keep the house dry,
I had already experimented with installing acrylic secondary glazing by attaching perspex sheets over the existing glass on my aluminium office windows with magnetic stripping from the hardware store.  The advisor confirmed my hunch that this was a great alternative to much more expensive double glazing so I proceeded to do this on other windows around the house.
I'd encourage people to schedule a Home Performance Advisor visit. We found a lot of the advice can be implemented cost-free, but still has a big impact on your carbon footprint. For example, we were advised to trim the hedges alongside our windows to get more natural sunlight, which helped warm the house rather than using power.
Think long-term and make positive changes now and you will see the savings over-time.