Keep warm and healthy this winter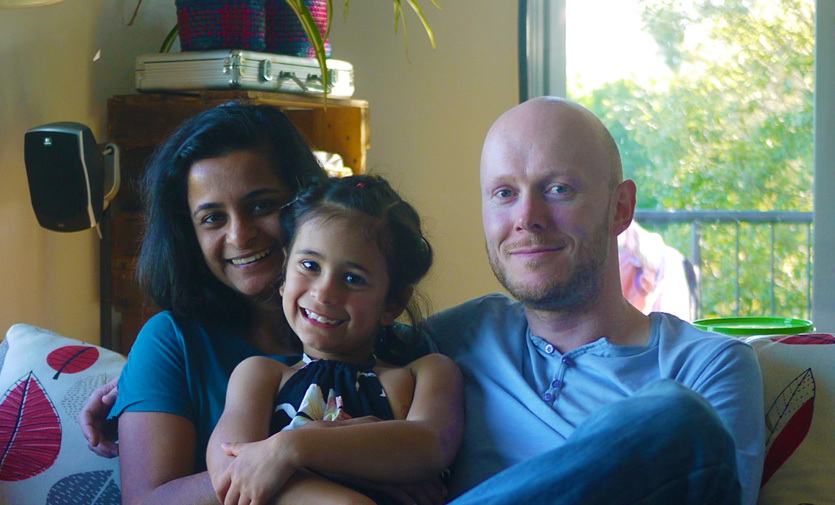 "Having a warmer, dryer home doesn't have to cost the earth."
Our live lightly journey started because we wanted the family to be warm and healthy without blowing our budget on heating every winter. After buying our first house in NZ (lovely but so many freezing single-glazed aluminum windows), we wanted to get stuck in and make long-term improvements.
Many houses in New Zealand are cold and damp, but people seem to live with it because they don't know where to start to make changes. Our home had mould around the windows, condensation and drafts from windows and doors. It didn't matter how long the heaters were on, the heat always found a way to escape. The heating was kept on day and night, contributing to heafty power bills. 
I knew there were plenty of solutions out there but we wanted to be cost-effective, so I started doing some research - there's a lot of helpful information available if you know where to look: 
Online - there are a load of resources and tools available from EECA on home energy advice and improvements along with a passionate online communities (I particularly recommend Geekzone.co.nz DIY)
Borrow a FREE Home Energy Audit Toolkit (HEATkit) from your local library which has a load of helpful tools to identify where the biggest issues/opportunities were.
Arrange a FREE consultation from a Home Performance Advisor who will come to your house (in person or virtually) and help assess your energy use and how you can improve.
Measuring your baseline – We picked up a bunch of bluetooth temperature / humidity sensors, placing in each bedroom and other important areas. This meant it was easy to track our objectives (temperature never below 17°C and humidity at 60% or under). Energy use was tracked using our supplier's app giving hourly electricity usage.
All of these tools were helpful and getting advice from an expert confirmed I was focused on the areas that could have the biggest impact.
Heatpumps were the first purchases made and we noticed the warmth and comfort immediately, especially in the bedrooms. Everything else we have done ourselves - additional insulation was added under the house and secondary acrylic glazing (3mm) was added to the windows using a magnetic style strip. This was the change that had the most noticeable and instant difference. Moisture was lower and temperature was held higher without using as much energy. I would do a few windows at a time in the evening or weekend, we knew it was going to be worth it seeing the instant difference the glazing achieved with cutting condensation!
To keep costs down, we use the 'Free hour of power' from our electricity supplier at low-peak times. We set the dishwasher and dryer to run between 9-10pm which means it costs less and uses more sustainable power sources.
My advice to people getting started is to do your research first to find out where you can make the biggest gains to get the best bang for your buck.